Forum: Addons


Addons comments

Discussion about TweetList
---
Inviato Sat 14 Oct 17 @ 12:15 pm

This is perfect, Thank You
---
Inviato Mon 16 Oct 17 @ 4:45 pm

---
Inviato Mon 16 Oct 17 @ 7:11 pm

sorry for being thick but how does it work?

---
Inviato Wed 18 Oct 17 @ 5:55 pm

download it and install it. it will automatically go into the autostart part of VDJ which you can see under the master panel on the right hand side, click it and you'll be taken to the Master Effect (see image)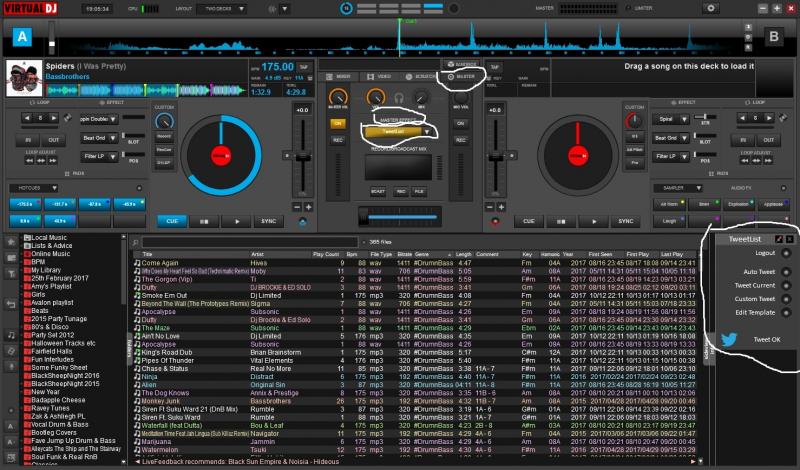 First you have to get the tweet deck to log in to your twitter account. click on either custom tweet or edit template, put in what you want to say about the track on twitter, (for example I've put this in where it says edit template #nowplaying %ARTIST% - %TITLE% - %GENRE% #VirtualDJ #VirtualDJ8 #MrDjLinton #NS7III #NumarkNS7III click ok. play a song and click on tweet current and it will tweet that song plus whatever else you've in the custom box.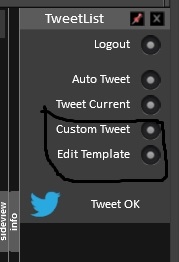 the result is something like this on twitter



I'm sure I've missed something out in my explanation somewhere
---
Inviato Wed 18 Oct 17 @ 6:15 pm

Thanks that's great thankyou il give it a try
---
Inviato Wed 18 Oct 17 @ 6:18 pm