Forum: General Discussion


About VirtualDJ and DJing in general

---
If you need extended support, contact our Support Team.
Forum Guidelines  (*) The moderators hold the rights to move or modify posts in order to keep the discussions clear or to facilitate the search.
Topic: Looking for a in house mixing desk

I've just acquired a dbx driverack so now can rave care free while others use my rig.

For full flexibility I think I need a final stage mixer, probably 6Ch, so I can switch between TT, CDJ, and various controller dj's.
Locally maplin (if you don't know maplin think radio shack) grade mixing desks appear in a few pawn shops, £40-£50.
Small potatoes but gear snobbery leads me to think they'll be pretty poor.

Anywho, can any peeps here recommend a 6/8 Ch desk that's tried & tested?

Not needing Fx on the desk, just decent build quality and clean sound quality.
---
Inviato Tue 06 Feb 18 @ 11:55 pm

The club I used to work in had a Yamaha MG12XU which pretty much ticks all the boxes and isn't that expensive. We used it to mix between live bands and the output from DJ controllers before hitting the amp rack.

There are others in the MG series depending how many input channels you want.

https://uk.yamaha.com/en/products/proaudio/mixers/mg_series_xu_model/index.html

The Maplin quality ones are best avoided as they hiss badly and a lot of the controls break easily.
---
Inviato Wed 07 Feb 18 @ 3:08 am

All the recommendation I need, ta, I might go for a 12 Ch, booth out & power by kettle lead looks like the best choice.
---
Inviato Wed 07 Feb 18 @ 7:31 am

I use the Soundcraft EFX 8 a lot, and can also include small bands on it, who then play their set on my PA

There are only 2 things I personally don't like about it:
- The power button is under the unit (really strange - but probably for safety)
- There are no channel LEDs for showing MUTE on/off

Things other people may not like:
- Only 1 send (if you want to use fx), so only 1 possible separate monitor mix (but there are a seperate monitor/booth output for master mix output)
- Only 2 stereo channels, so if you need more stereo inputs than that (for instance a lot of CDJs/controllers), some of them will need to be setup as a 2 channel input

https://www.soundcraft.com/en/products/efx8
(don't get scared by the list price - a more normal price is around $290 / €255)

---
Inviato Wed 07 Feb 18 @ 8:55 am

+1 for the Yamaha mixer, I've been using one for years and it's still rockin ;-)
---
Inviato Wed 07 Feb 18 @ 9:01 am

I've got two Yamaha mixers - the MG206C for live stuff and the n12 for production.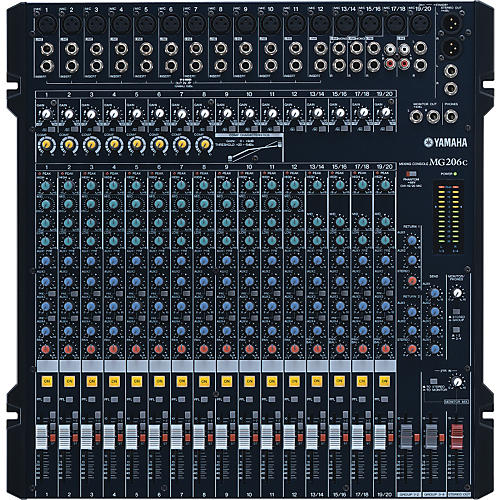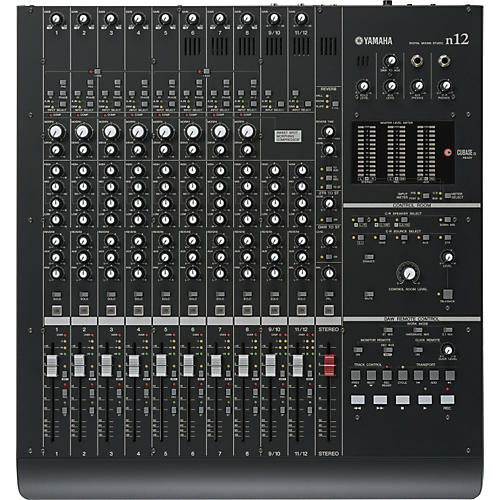 ---
Inviato Wed 07 Feb 18 @ 8:07 pm

I have a ZED 14 that's been great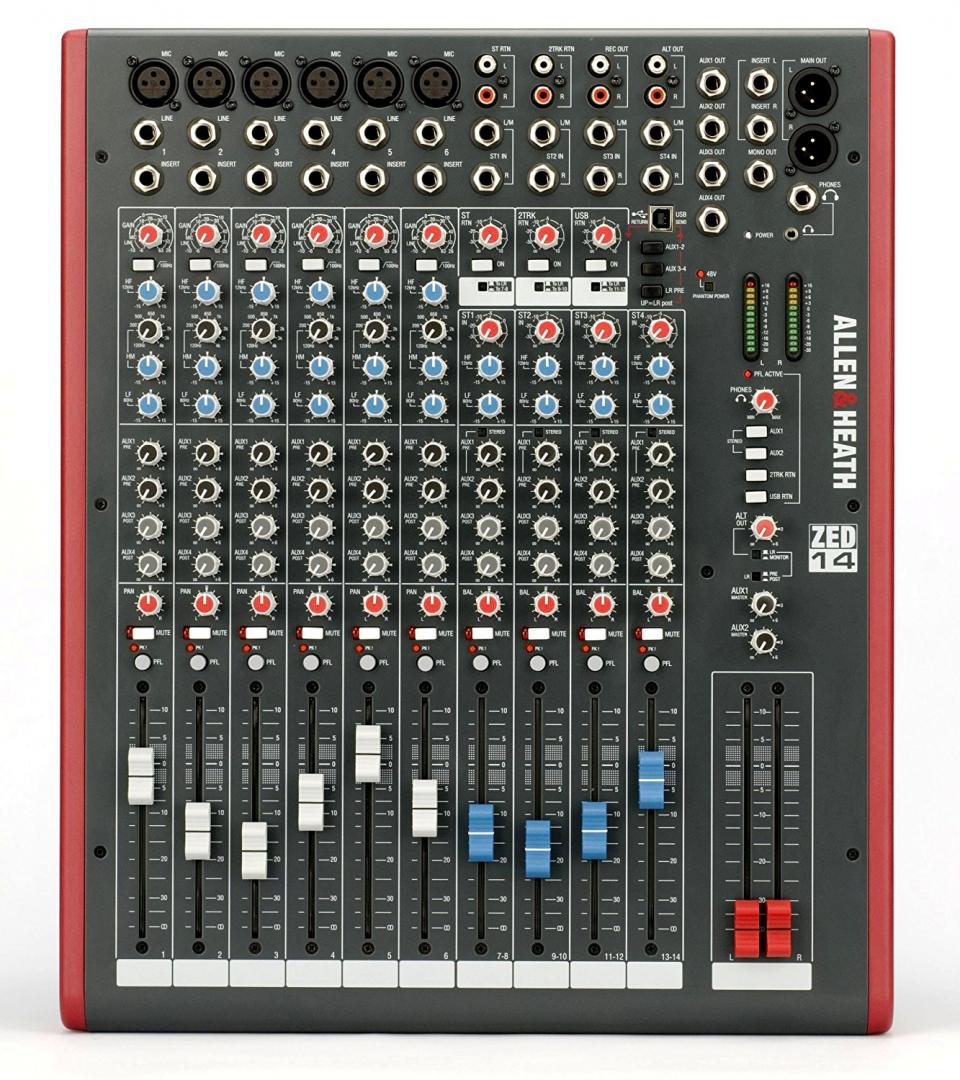 ---
Inviato Wed 07 Feb 18 @ 9:09 pm

Thanks to all,
5 recommendations from peeps whose opinion I consider solid,
I'll be scouting them all, I'm stepping away from bare minimum (6Ch) as more channels will make my rig hire much more flexible..
---
Inviato Wed 07 Feb 18 @ 10:01 pm

locodog wrote :

I'm stepping away from bare minimum (6Ch)


Wise move. IMO if you're gonna get a mixing desk, get one with plenty of channels on it.

The first one I ever bought had 12 channels. Star Sound Dynamix 212!

In the 80s I used to look longingly at pictures of Seck mixers. Never owned one though :-(


---
Inviato Wed 07 Feb 18 @ 10:12 pm

After a bit of digging found a Yamaha MG12XU with hard case, 2nd hand but reportedly hardly used, only £200 and they say they're open to offers!

As long as it isn't damaged from whatever lorry it fell from the back of I think we have a winner!
---
Inviato Sat 10 Feb 18 @ 12:24 am

Nice one.
---
Inviato Sat 10 Feb 18 @ 1:11 am

Got it, £170 (February is a great month for second hand buys!)
It's pristine, the 2i2o usb bus is great I can use my backup machine to record the set and if the worst happens (main machine craps out) then backup plays out.

So that's that one solved but now I need to mic & lead up. 12ch, 5 for drums, enuff for instruments/vox, a couple of roadies...

Well that escalated quickly :-)
---
Inviato Tue 13 Feb 18 @ 7:26 pm

There's a guy selling one locally for £100 and it's almost new. Shame I don't need one.
---
Inviato Tue 13 Feb 18 @ 8:02 pm