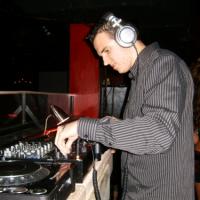 The one and only DJ Mario Lambert...

I'm new to Virtual Vinyl but have been using an older virtual DJ program for several years now. I started to get into djing when I first heard the sounds of house music in Germany while living
there. Today I am a college student during the day and a DJ at night playing regularly for night clubs and private parties in Northeast Florida.

Machines:
Gateway MX6424 series (Its old but it gets the job done) running Windows XP SP3
Apple Macbook Pro 17" running Snow Leopard.

Versions:
Virtual Vinyl 5.x.x on Windows XP
Virtual Vinyl and Virtual DJ 6.x.x. on Snow Leopard

Hardware:
Virtual Vinyl Audio I/O
Time code CDs
Pioneer CDJ 800's
Pioneer DJM 800 with MIDI (sometimes)
Numark Mixdeck

Visit www.djmariojax.com for more information!