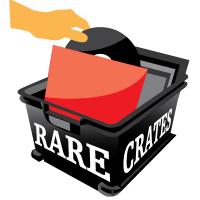 DJ Phat AL is a professional Disc Jockey and multimedia production artist. Starting with just a hobby and love at the early age of 12, DJ Phat AL was intrigued by the DJ's in the early and crucial birth years of Hip Hop & breakdancing in the 1980's. Having three older brothers each with a different musical taste also helped to influence his broad and open mind to many genres of music. Driven by that passion while living in the small town north of Houston, Texas called "Conroe," DJ Phat AL taught himself how to mix, scratch, and program music for what later would become his career of choice.

While drawn to the early years of Hip Hop, he also recorded the early radio mix shows on cassette. This was the best education that was available at the time for a young small town boy. Listening and trying his best to figure out what many others have already mastered was a very lonely journey. All throughout high school, the main things that kept DJ Phat AL "a sane man" were skateboarding, comedy, music/video production, and DJ-ing.

Paying his dues throughout the years, he started DJ-ing in the public eye in a local bowling alley and then worked in the local nightclubs. Working professionally in nightclubs since 1994, DJ Phat AL has been all over the Houston Nightclub scene. His show was broadcasted live on the radio from two different nightclubs spanning over three years in the Houston market. He has also performed several guest spots in nightclubs & radio spots around Houston, San Antonio & Austin, Texas.

Through the years, he has always tried to be somewhat pioneering and looking for better ways to entertain and produce a better show. He has been video programming in nightclubs since 1999 and mixing videos using turntables since 2006. Using his own exclusive video remixes & edits add much flavor to his unique show in which he mixes music video live using timecode vinyl technology with turntables. DJ Phat AL is currently residing in Las Vegas and has showcased his video mix show in multiple venues.

In addition to spinning in nightclubs, DJ Phat AL is the Director of DJ Entertainment at Entertainment Planners, Inc. where he works with multimedia production and other disc jockey entertainment.