Add-On
Clear search filter
Novation Launchpad - Custom Mapping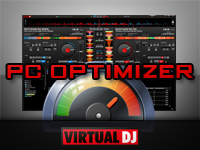 LE&PLUS&PRO
Downloads this month: 25
Total downloads : 8 011
Rating: 3.7

This tool will optimize your computer by killing background processes that take up valuable resources. Download and leave this tool on your desktop to Optimize your computer for DJ performance.
Date added: Fri 22 Aug 14 @ 9:21 am
Last update: Fri 27 Feb 15 @ 8:29 am
1.1
Comments
Vestax VCI-380 Optimized Mapper
Korg Kaoss Pad KP3 mapper
Hercules Jogvision Optimized Mapper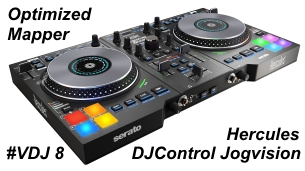 PLUS&PRO ONLY
Downloads this month: 22
Total downloads : 659
Rating: 4.1

It's now available an optimized and intelligent mapper for Hercules DJControl Jogvision & Virtual DJ 8. Read Comments regarding the different actions compared to the default mapping.
Date added: Sat 05 Dec 15 @ 4:45 pm
Last update: Tue 02 Feb 16 @ 10:47 pm
1.1
Comments