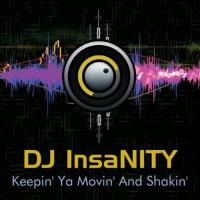 I'm 42 years old and have loved music since I was about 5. It was my dream to be a DJ since I was 5. In 2014, I bought a Controller, speakers and a new Laptop and began practicing my DJ skills. I'm still waiting for my first paying gig, but having fun putting together mixes in the meantime.

Website: http://djinsanity.tk
InsaNITYbook: https://www.facebook.com/insanitybook
InsaNITYtube: http://insanitytube.tk


DJ InsaNITY 74 is not broadcasting right now.