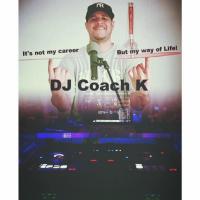 "I don't get paid for the equipment I use, I get paid to ROCK THE HOUSE! So Serato, Virtual DJ, Vinyl, or if I have to beat a drum, my audience will get their MONEY worth 100%!"

He's The Mix Monster- DJ Coach K!

This Charismatic DJ from the Boogie Down Bronx, NY has been true to the game since age 13, where he got his start using his cousin's belt drive, straight arm turntables until he was able to afford his own set of Tech 12's wit a Gemini mixer before the replaceable crossfader came out! It was his...