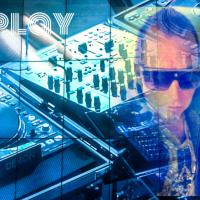 STPIER / DJPLAY
DJ Producer & Musicien

STPIER / DJPLAY Always undertakes his projects with conviction. His style is Charismatic and trendy.
Influenced by the best of the Hitlist, STPIER DJPLAY assures you of a great quality performance.

STPIER DJPLAY Entreprend toujours ses projets avec convictions. Son style musical est CHARISMATIQUE
et BRANCHÉ; Inflencé par le meilleur du HITLIST, STPIER DjPLAY vous assure une PERFORMANCE de...
Podcast date 2018-02-14 04:16:27
STPIER DJPLAY Live Podcast