Perchè abbonarsi a ContentUnlimited ?
A differenza di consumatori che comprano i brani preferiti uno per uno su portali come iTunes o Beatport, i DJ hanno esigenze molto diverse. Questa soluzione vi permette di accedere ad ad un vastissimo database musicale che vi permetterà di superare i limiti della libreria del proprio archivio locale. Per preparare uno o più show si ha la necessità di accedere a centinaia o addirittura migliaia di brani; successivamente molti di essi verranno raramente riutilizzati. In tal caso l' acquisto dei brani non è la via più pratica e conveniente.
That's why VirtualDJ gives you an easy access to some popular online catalogs.
Il servizio va pensato come il Netflix per i DJ.
A partire da soli 9.99 dollari al mese è possibile riprodurre qualsiasi brano che si desidera, tra quelli presenti nel vasto database, senza alcun limite finche l'abbonamento è attivo. You can even cache all the songs you want on your computer and play them in VirtualDJ without an Internet connection.
With a subscription from one of our partner catalogs, you will be able to face almost any request from your customers, even for songs you never heard about. Potrai ricercare anche le ultime uscite discografice per mantenere la un libreria musicale sempre aggiornata.
In order to bring you the best selection of high-quality music, video and karaoke, VirtualDJ let you subscribe to the most reliable content providers in the industry. Siamo impegnati a garantirvi i migliori e recenti contenuti legali, assicurandoci che gli artisti vengano ricompensati per il loro lavoro.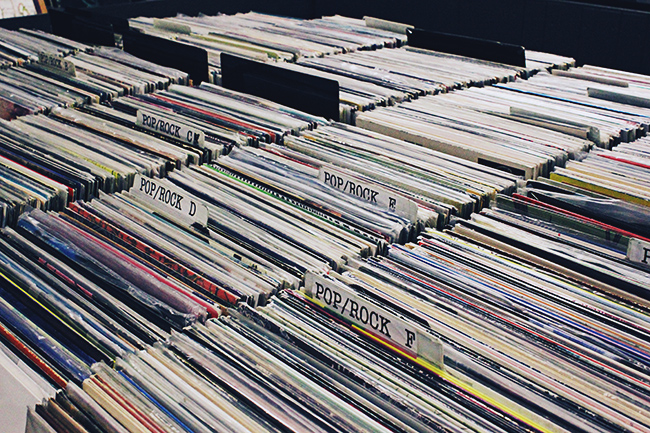 Musica

The Music Plan is provided by iDJPool, and includes access to all the popular songs, each with various remixes specific for DJ use.
Note: This is a professional service.
Check iDJPool conditions to see if you qualify to use it.
catalogo venduto da iDJPool
Karaoke

The Karaoke Plan gives you access to thousands of professional HD karaoke videos, with new hits added every month!
USA/CA powered by KaraokeCloud.
Internationally powered by DigiTrax Karaoke Cloud content.
Puoi scaricare la lista dei brani Karaoke:




(ultimo aggiornamento 2017-07-31)
catalogo venduto da DigiTrax
Video

The Video Plan let you subscribe to the professional VJPro catalog with all the latest promotional music videos in high-resolution and high-quality.
Note: This is a professional service.
Check VJPro conditions to see if you qualify to use it.
catalogo venduto da VJ-Pro
Per sottoscrivere l' abbonamento che verrà addebitato mensilmente è necessaria la carta di credito o la carta bancomat. È possibile annullare l'abbonamento in qualsiasi momento, semplicemente cliccando sul pulsante Annulla sulla pagina di acquisto, quindi annullare immediatamente la ricarica dalla tua carta di credito. Una volta cancellato, l'abbonamento continuerà ad essere attivo fino alla fine del mese corrente.
To use your subscription, just make sure your VirtualDJ software is logged into your account. You will see online results everytime you search for something that isn't found on your local database. Or, you can specifically search for online results in the specific online folders. Once you see an online song you want, just drag'n'drop it on a deck and start playing it, or choose 'Download To Cache' if you want to cache it for offline use.
Questi cataloghi sono una risorsa per i DJ professionisti (Radio FM o AM, Internet Radio, Radio satellitari, Club, Bar, Lounge, dj Mobili & Animatori)
These subscription services are provided by the respective partners and not directly by VirtualDJ.
These services and resources are made available by the content providers under current and specific licenses and permissions granted by the original copyright holders and/or their consigns under usage and display definitions in accordance with United States Copyright Code, Title 17; §106(4,5) and §114(b) respectively, and for use in ASCAP, BMI and SESAC compliant venues within the authorized territories.
In particular, iDJPool is NOT a consumer resource for MP3 music audio and the assets described herein are NOT made available to the general public under any circumstance or condition.
By subscribing to this service, you warrant and represent without condition or reservation, that you are a DJ or media professional as per the definitions above and seek access to this service strictly within such capacity.