Forum: Old versions


For older version, like VirtualDJ 7.
---


NOTE: VirtualDJ 7 is not maintained anymore.
Topic: Recording with VDJ Pro 7 - Page: 1
Questa parte dell'argomento è obsoleta e potrebbe contenere informazioni obsolete o errate

Hi,

I thought this problem had already been mentioned on this forum but I can't seem to find it so I'll ask for myself.

I have never had a problem recording my set using v.6xx. I could record everything including the mic by using the booth/monitor output on my mixer and sending it to the line in on my laptop. Using the correct settings in the record feature of VDJ it would record just what I wanted.

The problem is, now that I'm using VDJ Pro 7 the record settings have changed. In v.6xx you had the option to choose which input you recorded i.e. Line in, Line + Mic etc, with v.7 this option has been removed.

I tried to record my set last night only to find that it did not record the microphone and also recorded anything I was cueing up (the sound I was hearing in my headphones). I used the same booth/monitor output from my mixer as I have always done using v.6xx.

If my microphone problem on my VMS4 was fixed I would just use an output from that but that isn't possible at the moment. I'm sure there must be a simple solution, can someone please help or at least point me in the right direction to the place on this forum where this has been discussed.

Cheers
Phil

---
Inviato Mon 18 Oct 10 @ 4:55 am


to record mic or line in, choose ADVANCED SOUND CONFIG, in the 2nd drop down in souncard settings.

Then set your deck outputs, and last add RECORD LOOPBACK, with mic or line in input

Thats it ;)

Reason it has changed is that MIC and LINE IN is a new features of VDJ 7, where one can play live sources directly on a deck, and mix it (apply effects, read the bpm, remix), and record from sources on the fly to a deck (e.g scratch a vocal sample)


---
Inviato Mon 18 Oct 10 @ 5:01 am

Thanks, I'll try that.
---
Inviato Mon 18 Oct 10 @ 6:29 am

it should looks sth like this :)
---
Inviato Mon 18 Oct 10 @ 8:41 am

Hopefully someone will see this post.

I too had the same issue using a line in to record my karaoke singers. My problem is that if I use the advanced config setting my sound sounds crap because I need the \"ultra-latency ASIO\" box checked on my laptop, which can\'t be done in advanced config.

Has anyone got a solution on this please?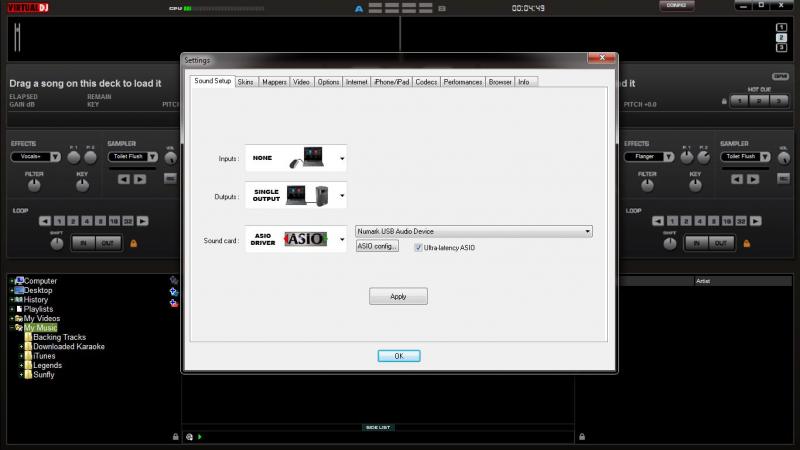 ---
Inviato Fri 03 Jun 11 @ 6:06 pm

I'm not a 100% but I think if you check the ultra low latency before you go into advanced config it'll work. Now that I think about it should work. There has been times I needed to change the latency of my soundcard and I had to come out of the advanced config change the setting and it worked.

Try it and let us know
Huey
---
Inviato Fri 03 Jun 11 @ 6:16 pm

You need to do this in advance setting, not the way you have it in the image.
The "Output" channels of your sound card has to also the "Input" channels of the "LoopBack" channel, something similar to the fourth post....
---
Inviato Fri 03 Jun 11 @ 6:25 pm

i can't get it to record mic and the RMX simultaneously .......

can it do that ??


if i use record loopback it records the mic only

regardless if i use the RMX or the default windows soundcard .... it won't record the music and the mic


i can only get it to do one or the other ......
---
Inviato Sat 04 Jun 11 @ 8:00 am

@chuck

Post a image of your sound card setting in advance, it should work....

Joey...
---
Inviato Sat 04 Jun 11 @ 12:20 pm

@Chuck,
I think under "Inputs" you have to choose "MIC". There was a thread in the hardware forum about this, I'll see if I can find it.

Huey

EDIT Found it,



DJ Phatso wrote :

VDJ 7 works a little differently than previous version since there were a lot of changes to the audio routing.

Select this configuration:

- Input : Microphone

- Output(s): Headphone > Master Chan1/2 / headphone Chan3/4

-Soundcard: DJ Console Rmx,


This way, VDJ will be able to record the mic as an external audio source for recording.





No need for the advanced config if your only using 2 decks


---
Inviato Sat 04 Jun 11 @ 1:52 pm

thanks guys

a) i will try without advanced config

2) ?? Joey how do you post a screen shot ??


update .....it won't let me use mic input in the regular sound config , i get the error in the asio soundcard message

here's the advanced config......


deck 1 speakers (Hercules DJ Console RMX) OUTPUT 1&2

deck 2 same as above , but output 3&4

record loopback Microphone (USB Audio Device) input 1&2


---
Inviato Sat 04 Jun 11 @ 4:04 pm

aahhhh got it......


here's what worked .....

in advanced config


Headphones Speakers (Hercules DJ Console RMX) output 1&2

Master Speakers (Hercules DJ Console RMX) output 3&4

Microphone Primary sound capture driver input 1&2


in mixer console , turn the Master deck down a bit , mic up all the way

in windows mixer give primary driver a little more volume (oops)


many thanks .... i will almost never call you wimps , wimps , you wimps

next get a usb mic that didn't cost 20$ ........

see .... advanced config IS the greatest thing since fishnet stockings


---
Inviato Sat 04 Jun 11 @ 4:45 pm

Glad to hear it's all good now...

Good Luck,

Joey.....

---
Inviato Sat 04 Jun 11 @ 7:03 pm

hi,
i have use asio4all a small program and make this options in VDJ 7 pro

input: microfon
output: single output
sound card : asio driver(asio4all v2)

this works to record both the mix and mic togheter

greatz
omega
---
Inviato Sun 05 Jun 11 @ 10:56 am

@Chuck

I don't know if your creating another hole for me to walk into, either way someone will benefit from it, so here goes..

How to post an image of your sound card.

01. Open the Advance sound card dialog in VJ on to your monitor.
02. There should be a key on your keyboard that has written "Prt Sc" on it.
03. If the "Prt Sc" is written in another color other then your regular keys , then you'll have to use a key combination, find the "Fn" key..
04. Press the "Fn" and "Prt Sc" key combination together..this will copy your entire screen to the clipboard.
05. Then go and open "Paint" program from Start, All Programs, Accessories menu, you'll find it there.
06. Once paint is opened, click the dotted square box icon on the top upper left corner second vertical column row.
07. Place the cursor anywhere on the large white box at center screen, right click and paste..
08. Your screen image should be displayed, but you only want your sound card dialog, not the entire screen.
09. Click the dotted square box again two times, this will make your curser look like a cross with a little round circle in the middle.
10. Bring your cursor to the upper left corner of the "Sound Card Dialog" box, click, hold and drag to the lower right corner of the dialog box.
11. If you make a mistake just double click the dotted box again to start over..or Edit, Undo.
12. Once done and happy with the outline you need, right click and cut, this will remove the area you've outlined and need from the entire screen image.
13. Go to file, click on "New", when asked to "save changes" click.... No and a new blank window will open up.
14. Right click anywhere in the large white box area and paste the sound card dialog image.
15. If you need to expand the image just position the cursor at the lower right corner of the Sound Card dialog image till the cursor turns into a double arrow, click hold and drag it to the bottom right corner of the white box to expand the image upto that point, then release...
16. Saving your image, go to file and click on "Save As" , click on the "Save As Type" and find JPEG, choose it as file type.
17. Give your image a file name like "VDJ Advance Sound Setup", take note of the folder your file is being saved too on top next to "Save In", change folder if needed, click save and your done...

How to upload an image In the Forum page.

1. Click new post icon.
2. Click the camara icon to the left of the "Save" button at the bottom of the post page....
3. Now click the "Browse" Button.
4. Go to "My Documents/MyPictures" folder and find "VDJ Advance Sound Setup" jpeg image you just saved in the directory/folder it was saved in.
5. Highlight your image file and click open, the file info will display in the "Upload new Image" window in the forum post page.
6. Now click the "Upload" button, you will see a small image of your file under the font dialog icons and the word [IMAGE] will appear in your post page.
7. You will then be able to reposition the word [IMAGE] anywhere on your post if needed.

To save time and eliminate the "\it'\s pasting all over your post after an Upload...., Upload your image first and then type up your post...

Good Luck,

Joey....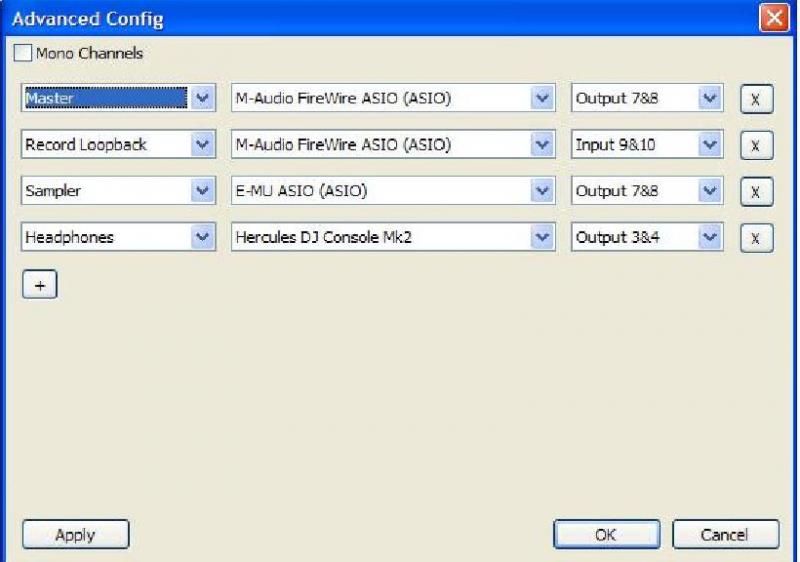 ---
Inviato Mon 06 Jun 11 @ 3:00 pm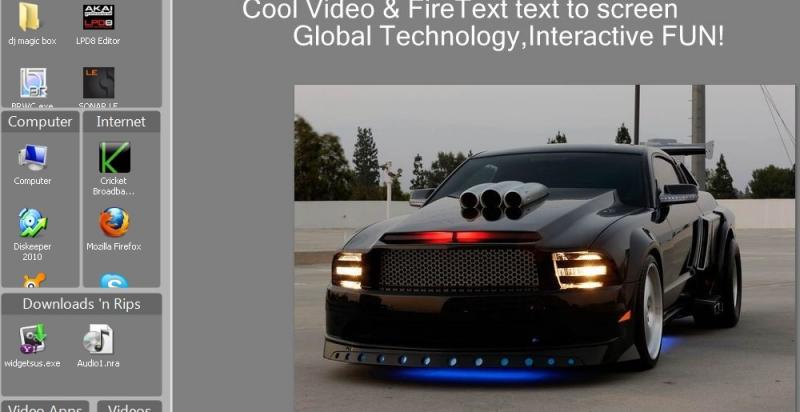 thanks Joey

sorry about the hole .....

i was being sarcastic.....i was a music major and a pro drummer , and i often give these crazed references to

the history of rock n roll (according to Beavis and Butthead) (hence all the references to Ozzy)

so you stumbled into my insanity and were your usual helpful self .....
---
Inviato Mon 06 Jun 11 @ 5:10 pm

Yeah ok that's cool, I am a bass player, did alot of studio work and all the band tour thing for many years....nice to hear your recording...

A source clip meter would be nice to have in the recording tab to help balance your levels before recording your mix....

Nice Car....

How about this crazy Dj car....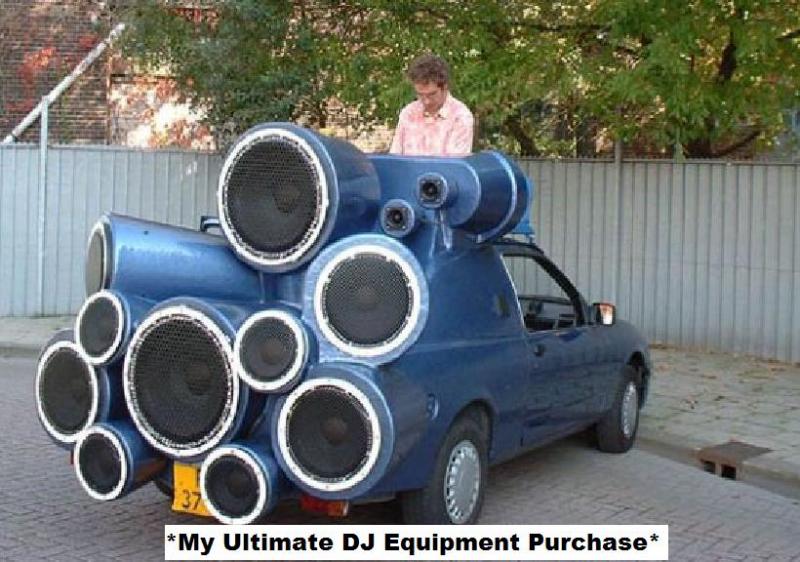 ---
Inviato Mon 06 Jun 11 @ 7:21 pm

i could thug my way to the mall in that .....
---
Inviato Mon 06 Jun 11 @ 7:44 pm

JoeyKJ wrote :

A source clip meter would be nice to have in the recording tab to help balance your levels before recording your mix...



No doubt there. I'd like to be able to move it around. Like when making a skin be able to put it where I want.

Huey
---
Inviato Mon 06 Jun 11 @ 9:52 pm

What is the best way to detect clipping without a graph indicator when recording with VDJ ? I can't use just one permanent setting as karaoke singers sing at different volume levels and that is what I am recording. Would it be too much to ask to have VDJ include a gain/level meter for recording volume ?

Thanks
---
Inviato Sun 04 Sep 11 @ 3:40 am