Forum: Addons


Addons comments
Topic: MULTI TouchScreen - Page: 6

HI dj DaD could it be possible to add a Mirrored Wave to the wave section to this already Kool Skin??? it should be Appreciated...Great Work Loving it, Thanks.!!!
---
Inviato Sat 07 Apr 18 @ 7:47 pm

Interesting variation skin... I have a 24 inch external Dell touch screen that I have not tried this on. It is perfect for my 16 inch screen. I am used to the VDJ default skin where dragging the song to the player doesn't require switching back and forth. However, the larger effects buttons and replacement around the platters is really nice. I'll have to give this a test run and see how I do.

Nice job!
---
Inviato Wed 18 Apr 18 @ 9:45 pm

Can you please tell me the function of the two buttons circled? Thank you!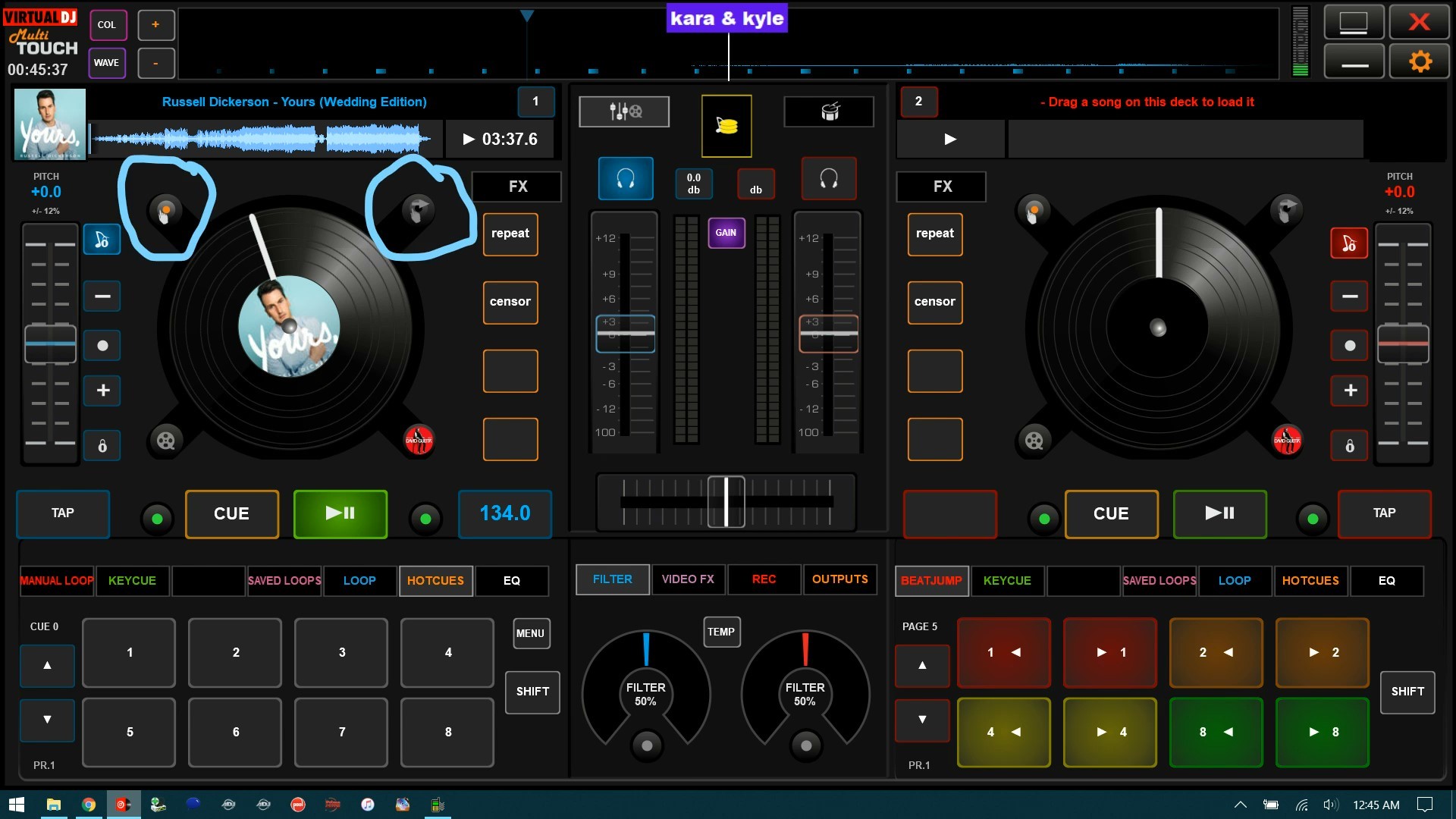 ---
Inviato Sat 19 May 18 @ 4:55 am

Figured it out, thank you.
---
Inviato Wed 23 May 18 @ 5:53 pm

Hi Guys, Can someone help me with this skin which shows up only two decks, even though i am using a 4 deck Numark NS6ii . i dont see the pads at all when i load this skin... Am i missing something here ? btw i am using a mac version.
---
Inviato Thu 30 Aug 18 @ 3:04 pm

Never mind... found it :) thanks
---
Inviato Thu 30 Aug 18 @ 3:12 pm

hello, I do not find in the browser view any deck-load button, is there any one?
---
Inviato Sun 20 Jan 19 @ 1:33 pm

Thank you for this great skin! I've used it on my touchscreen ThinkPad without a controller, and an external USB soundcard and it works just fine. Takes a short while to familiarize with the various controls... But once you get it.. you're good to go..


---
Inviato Mon 15 Jul 19 @ 1:42 am