Forum: Addons


Addons comments
Topic: Hercules Jogvision Optimized Mapper

As follow the modification list respect the original mapper:

----- v1.0 (16 Dec 2015) -----

SHIFT -> Added Jog wheel_mode "search" while_pressed

LOAD -> Added prelisten off action

SHIFT LOAD -> Now unload

LOAD PREPARE -> Now prelisten the browser tracks

SHIFT VIEW -> show_splitpanel 'sideview' on & sideview +1

SHIFT LOAD PREPARE -> sideview 'sidelist' ? sidelist_add : sideview 'automix' ? playlist_add

LED SHIFT HOTCUE -> Now PAD Blink in hotCue mode with Shift pressed
---
Inviato Wed 16 Dec 15 @ 8:25 am

----- v1.1 (3 Feb 2016) -----

Controller mappings updated for colored cue points, it require at least VirtualDJ 8.1 b2382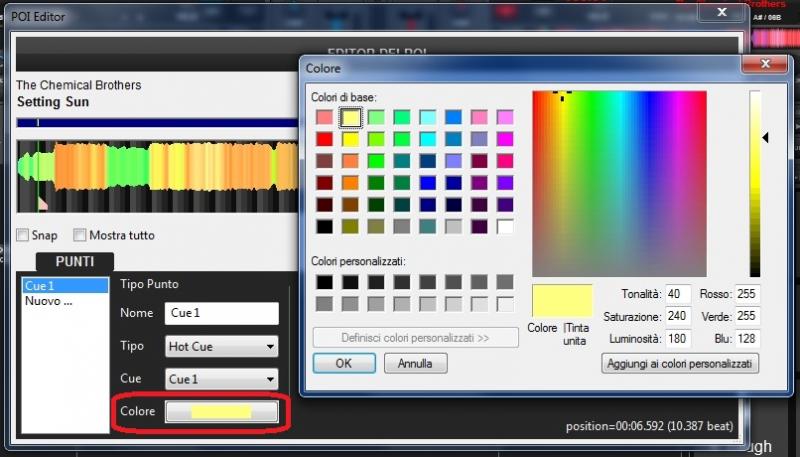 ---
Inviato Wed 03 Feb 16 @ 7:47 am

please update this mapper to support the padmodes function introduced in 8.2
---
Inviato Tue 09 Aug 16 @ 3:29 am

Definition must be updated by team only, then mapper could be updated, we need to wait.

@ Team
Please check pitch slides definition, when are at center I see pitch 0.1% and not at 0.0%
---
Inviato Thu 11 Aug 16 @ 10:26 am

i cant seem to be able to install this modified mapper anymore, it used too.

also i have the issue of two entries for hercules jogvision @ device select options menu, how come?
---
Inviato Thu 20 Oct 16 @ 10:25 pm

The unit offers both MIDI and HID protocols, but unfortunately some Keys (LEDs, faders, buttons etc) are offered on one protocol while others are offered on the other. So we had to map the unit in both protocols, thats why you see 2 Devices in the Controllers List.

Mapper installed fine here (didnt connect the unit though to test), but you probably have to select the "correct" device in order to get the mapping available in the Mappings List.
---
Inviato Mon 24 Oct 16 @ 5:06 pm

prejudice have the mapping can send hercules dj control jogvision me pls link
---
Inviato Fri 06 Jan 17 @ 7:22 pm

hola..! quiero saber como trabaja la suscripción anual?
---
Inviato Sun 19 Feb 17 @ 6:31 pm

necesito un mapper de hercules jogvision alguien me ayuda?
---
Inviato Sun 14 Jan 18 @ 9:26 am

The mapper is already built in to VDJ 8 (the controller is natively supported) so just plug the controller in and it will work.
---
Inviato Sun 14 Jan 18 @ 10:06 am

Buenos dias, alguien ha creado el skin de éste controlador para usar con Virtual DJ 8? gracias
---
Inviato Thu 29 Nov 18 @ 5:14 pm

when will the skin come out for it
---
Inviato Tue 25 Dec 18 @ 5:08 pm

Any VDJ skin is "for it". There's absolutely no need whatsoever to have a skin that replicates the appearance of the controller.


---
Inviato Tue 25 Dec 18 @ 5:49 pm

Hola colegas! alguien sabe o ha creado algun skin para el controlador Hercules Jogvision? agradezco alguna onformación, saludos
---
Inviato Mon 15 Jul 19 @ 11:56 pm

MEU JOG NAO RESPONDE CORRETAMENTE, QUANDO PRECISO ADIANTAR UMA MUSICA ELE FALHA, ALGUEM TEM A SOLUÇÃO?
---
Inviato Mon 04 May 20 @ 12:35 pm