Forum: VirtualDJ 8.1 Technical Support


Use this forum to report any bug, questions or comment related to VirtualDJ 8.1.
Topic: HOW CAN I CHANGE MY VDJ 7 LICENSE TO VDJ 8

HOW CAN I CHANGE MY VDJ 7 LICENSE TO VDJ 8
---
Inviato Tue 30 Aug 16 @ 12:48 am

Just register your serial from VDJ 7 and you get VDJ 8. That simple.
---
Inviato Tue 30 Aug 16 @ 3:10 am

i've got the same question, my license has been registerd and i've got virtual dj 8 running on my pc, but it's not using the virtual dj 7 license
---
Inviato Thu 08 Dec 16 @ 8:35 pm

if you registered your license, why doe it show "Home user" for your account ?


Contact support if you have purchased the program. They are the only that can help.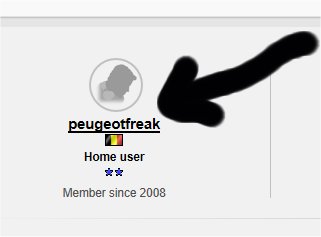 ---
Inviato Thu 08 Dec 16 @ 10:46 pm

He's actually an LE user (notice the two stars, not one).

Blame the forum, because it shows "Home user" normally but when you click to add a message (and select +previous messages) it shows the correct title "LE user".

@peugeotfreak - if you only have VDJ 7 LE, then you do not have a license for VDJ 8. LE is free software included with controllers.
---
Inviato Fri 09 Dec 16 @ 8:08 am

what do you mean,I have 2 mk2 controllers with virtual dj7 cd with it, both are registered to my account and in virtual 7 those controllers work with those licenses, after the upgrade to virtual dj 8, they don't work any more, the controller stops working after 30 min
---
Inviato Fri 09 Dec 16 @ 10:32 pm

According to your account these are VDJ LE licenses, not VDJ PRO.

You can check in VDJ 8 in Options->Licenses if these are listed, and if so if there is a button to switch to LE mode.
But not all VDJ 7 LE controllers got an update to a VDJ 8 LE.
---
Inviato Sat 10 Dec 16 @ 5:02 am

I am new to this forum. Pleased to meet all user. Greetings from the island of Malta EU.
Just to clarify one thing. I have a licence for VDJ7. Do I understand that I can start using VDJ8 with the same login or serial number ?

Many thanks.

Mark.
---
Inviato Tue 07 Nov 17 @ 3:53 pm

VDJ 8 doesn't use a serial number.

As long as your Pro license is registered to your account here, then all you have to do is log in to VDJ 8 with your forum user name and password. VDJ 8 then checks your details against the forum and creates a license file on your computer.
---
Inviato Tue 07 Nov 17 @ 6:19 pm