Forum: VirtualDJ Technical Support


For reporting any bug, questions or comment related to the latest version of VirtualDJ
---
(NOTE: VirtualDJ continuously updated, so many older topic on this forum are most probably already fixed in the current build)

If you need extended support, contact our Support Team.
Forum Guidelines  (*) The moderators hold the rights to move or modify posts in order to keep the discussions clear or to facilitate the search.
Topic: library navigation problems

hello, i am using the vms5 controller with vdj 8.2 on a mac. whether i use the navigation buttons and knob on the controller or even just my mouse, my music seems to disappear after i go through a few folders or pick a couple songs or even just wait a few minutes... it loads the music and folders fine on start up and i can navigate through them at first, even my online deezer songs and playlists but after a while it just disappears. the root folders show up but nothing in them. even in my settings page the pictures and little drop down menu arrows etc dont show up. ill attach a couple pics.... seems like a bug cause its fine on start up.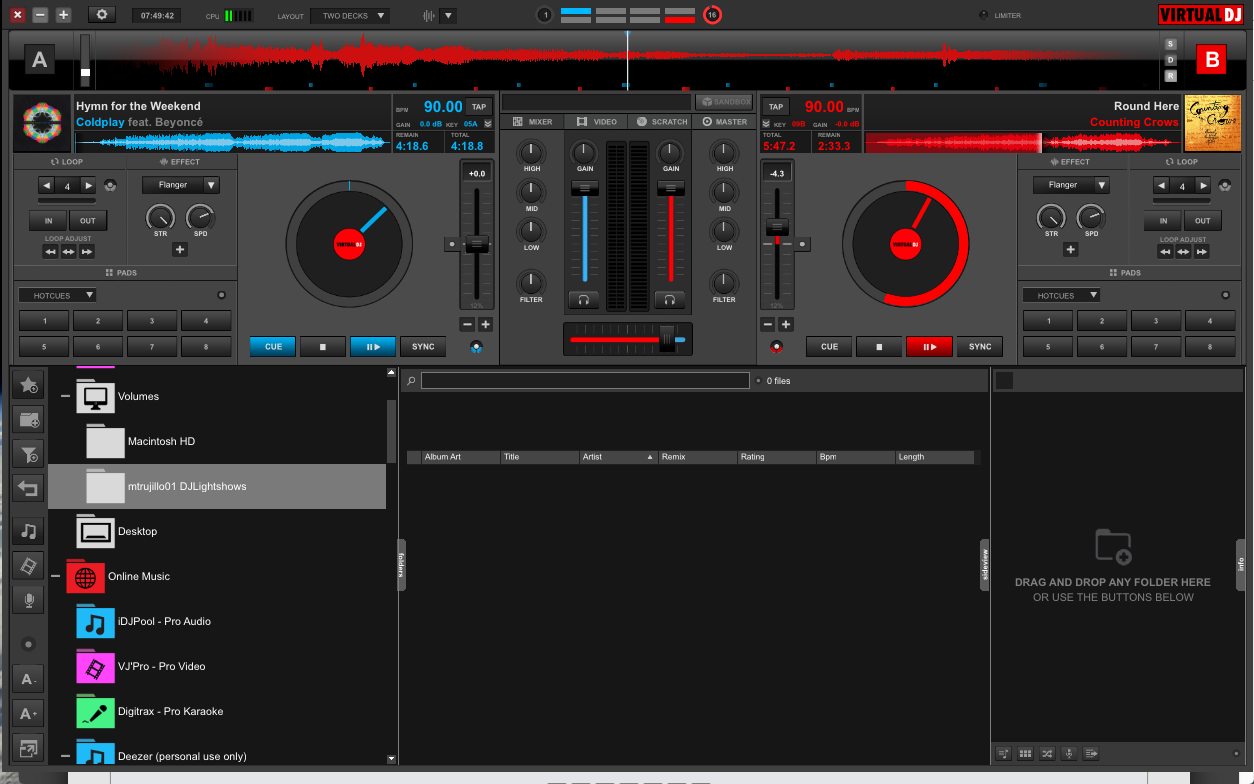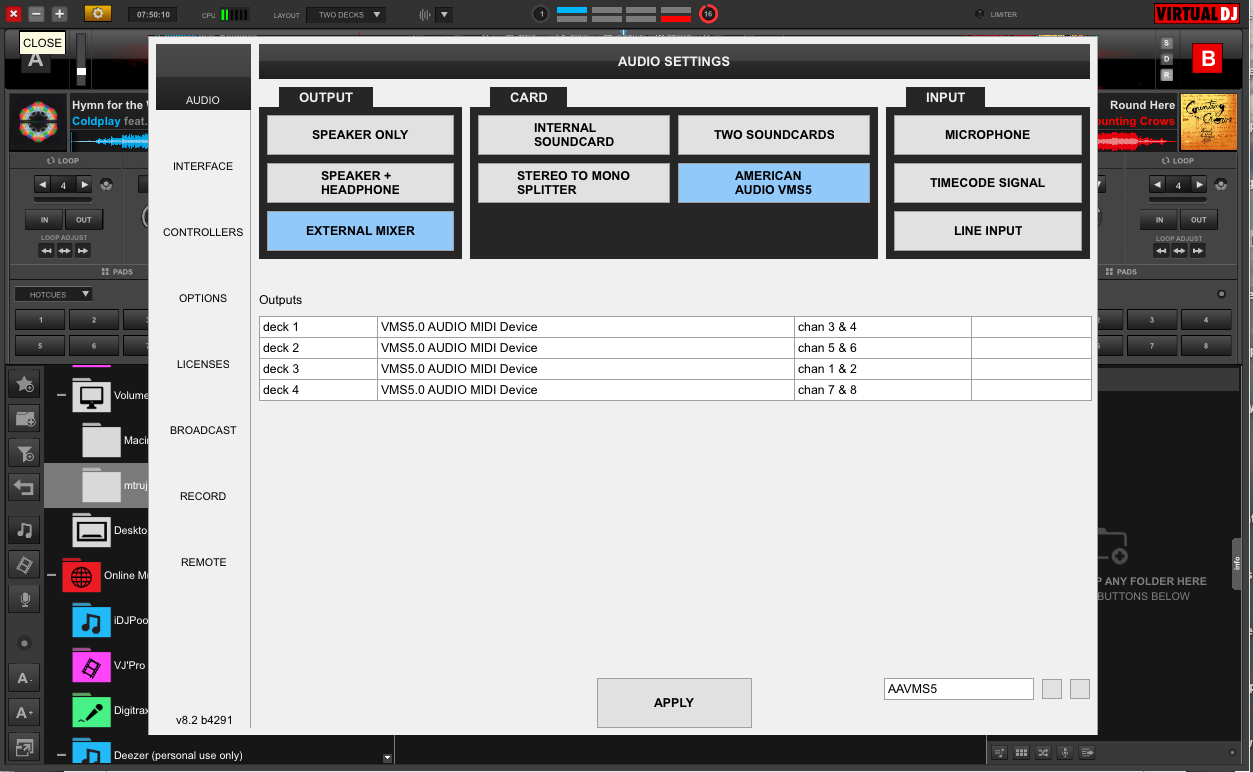 ---
Inviato Thu 17 May 18 @ 1:59 pm

On the left side of the Browser (Toolbar) you get 3 buttons (Audio, Video, Karaoke). Most likely, the Audio is enabled (or the other 2 are) and you dont get all kind of filetypes.

On your 2nd screenshot, it indeed seems to be an issue with some graphics. No idea though. If it was Windows, i would say to update your graphics card drivers.. Which one is it btw ?
Do you miss the icons in VDJ Settings right from the start ? Is it related to the VMS5 , meaning that everything works right , even after several time and you navigating with mouse ?
---
Inviato Thu 17 May 18 @ 4:30 pm

Hello adlbrk. Your issue has nothing to do with this thread. Please start your own thread, so the conversation can remain on the topic of the original poster. I have leveled your post up, so there is no confusion. Thank you.
---
Inviato Sat 19 May 18 @ 1:06 am