Forum: General Discussion


About VirtualDJ and DJing in general

---
If you need extended support, contact our Support Team.
Forum Guidelines  (*) The moderators hold the rights to move or modify posts in order to keep the discussions clear or to facilitate the search.
Topic: where did this optiopns go ? (karaoke)

I made a custom background for karaoke and now the LIST is not matching where I want it.

You can move the LIST AREA before but I can't even see where this options are now.

Where did this (see pic) options go ? I can't find it any more.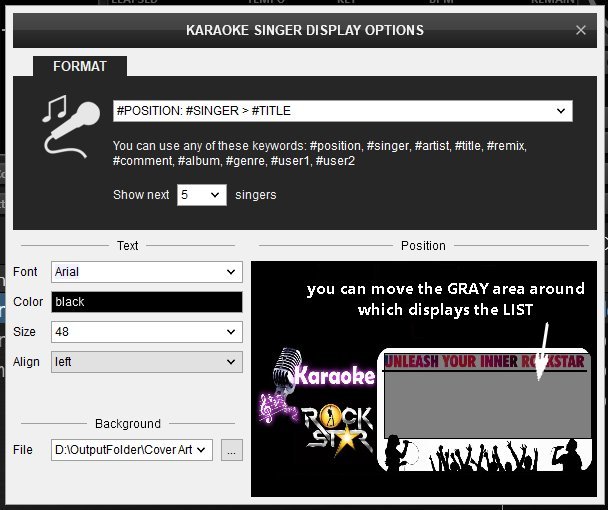 ---
Inviato Wed 18 Jul 18 @ 5:26 pm