Forum: General Discussion


About VirtualDJ and DJing in general

---
If you need extended support, contact our Support Team.
Forum Guidelines  (*) The moderators hold the rights to move or modify posts in order to keep the discussions clear or to facilitate the search.

bigron1 wrote :

It is interesting that the USA is way ahead of Europe with respect to video. I think along with my video and karaoke I may come as a bit of a shock to UK city clubland.
Things are changing.


I'm not so sure about that Ron. Maybe not as widespread as the USA, but, there is certainly lots of video DJs in this country (dunno about the rest of Europe). I personally started with video around 2007 (on an XP computer!), it was the main reason I switched to VirtualDJ as I saw it was the future way back then. I worked as a resident Video DJ for 8 years in one nightclub with 8 screens Fridays & Sundays, as well as, another nightclub on Saturdays for 3 years with 5 screens. I also had a video subscription with Promo Only for 8 years and was receiving over 100 videos per month (currently have around 9,000).

For years my business card tagline has been "It's NOT the future, it's NOW!"

Unfortunately, due to a change in my local market, I switched to being a resident DJ in a Hotel group mainly doing weddings along with corporate functions and Christmas parties. I sub-contract to a multi-op that does not deal with video (can't persuade him to change, he has tried it). Being a self-employed Professional for 16 years, it was necessary to keep a living income. I occasionally return to nightclubs to do cover and, where possible, provide video. But hey, I'm 67 in a couple of weeks with no sign of slowing down, I'm not complaining lol.

Ha! Ironically, just had this pop up on facebook from 5 years ago, another club I did Video at;
Video ad

---
Inviato Thu 02 Aug 18 @ 8:33 am

You might be right DJ Soulman. It wasn't 12 but 10 TV's which were large screen yet somehow I felt they were not big enough, and did not have enougth impact however just 1 in an average sized pub is ok.
---
Inviato Thu 02 Aug 18 @ 8:31 pm

Getting out of a DJ box is tricky..I tested things out this afternoon. I'm used to something like a stage which offers more freedom of movement. The boxes are a bit like coffins but they do offer protection.
This clubs PA system is excellent.

Karaoke as opposed to video might be the driving force in clubs utilising multiple large screen TV's and projectors.
So many people nowadays can sing a few songs as well as a professional vocalist.
Sport for the moment still dominates.

The thing is though that the display systems will improve until their impact is very, very significant.

Stephane is likely to be correct.
---
Inviato Fri 03 Aug 18 @ 2:23 am

Stephane, great interview. Should be a sticky for all of the critics of the name of the software, your marketing approach, and your philosophy. Before I forget, great software. You dropped the mic afterwards, didn't you?
---
Inviato Fri 03 Aug 18 @ 6:01 am

I got compromised tonight in the venue I mentioned earlier in this thread. So it was in the heartland of a famous city nightclub area..my first time doing this venue. Anyway I got asked to remove the VDJ logo. I was fuming inside. I wanna get at the smart arse DJ's so I removed it..but not for long. It may not return until I musically beat the dogmatic brain dead ones to death. I'm hoping that will take about 3 weeks.

By the way I also put the logo on my website.

..oh and the tv's worked well including video, the audience got a show, and I learned how to get in and out of the coffin like DJ box quickly.
It's all about being quick.

---
Inviato Mon 06 Aug 18 @ 4:00 am

My Friday night residency has just been fitted out with a new video system.

I'm gonna make sure the VDJ logo is running all the time in there.
---
Inviato Mon 06 Aug 18 @ 4:05 am

I didn't even know I was going to hold the venue..so I more or less had to give ground.
I'm gonna get "them".
---
Inviato Mon 06 Aug 18 @ 4:09 am

I would imagine they didn't want the virtualdj logo on screen so you didn't look like '50quid Sid' with his crack version that he can't remove the logo from, and so that they didn't look like the kind of venue that would hire him.

aside from it being the first thing I have off in settings, I want and keep the club's logo on the screens instead as an advertising watermark all night long (very easily done - see other posts and youtube for details) and easy enough to have your own logo

---
Inviato Mon 06 Aug 18 @ 5:31 am

I don't put VirtualDJ's logo up. I also don't put up Pioneer, Denon, ASUS, WD, Shure, or any of the other tools that I use. I occasionally put up my logo. I also run a scrolling text about upcoming events, my custom AMAHM video samples. I will throw this up, plus it is my wallpaper for my screen.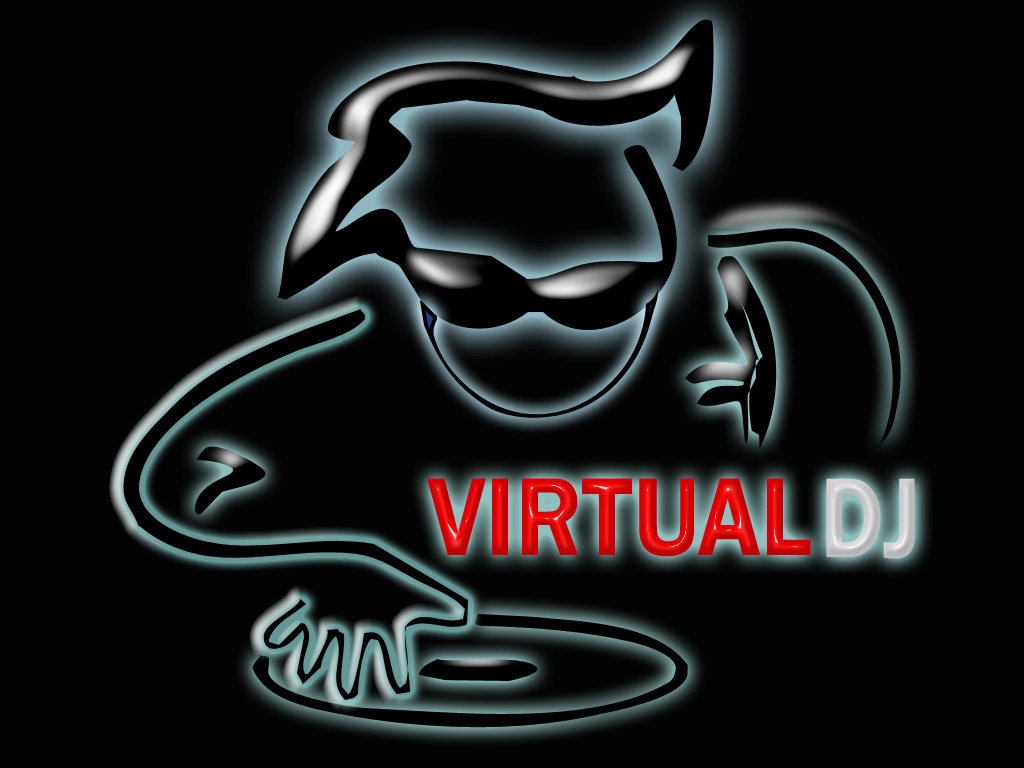 ---
Inviato Wed 08 Aug 18 @ 7:53 pm

Thanks for the excellent advise wildcountryclub!

I've made myself a 3d text logo for the moment. VDJ does not seem to support animated gif's as a logo? That also includes the logo addon. It is possible to put a mp4 file in the sampler..but it does not seem worthwhile?

I got a little bit of a surprise by the usefulness of Win 10's Paint 3D. Normally I use the Gimp.

Good stuff from AMAHM as well.

Both of you are of course veteran video dj's!
(..and both Yanks..that figures.)
---
Inviato Wed 15 Aug 18 @ 8:46 pm

Mp4 (and other video formats, as well as vdjsample files) can be selected directly as logo as well.
So no need to keep the logo in the sampler
---
Inviato Wed 15 Aug 18 @ 9:07 pm

I'm using VDJ8.2 and it did not seem to support my rough and ready test mp4. I'll try again. Thanks Adion...and well done with the 64bit version of VDJ. It was an essential step to maintain credibility as a top DJ software .
---
Inviato Wed 15 Aug 18 @ 9:55 pm

the only issue i have with the current logo Adion is that unlike using the sampler to display a looped video logo you can't put it where you want it. i don't leave my logo in the same place all the time and using the sampler allows it to be place anywhere on screen if i need to.




and Ron? the idea for an animated video logo loop came from a conversation with a gent in London about 8 years ago. had it running in v7 a long time ago.
so i can't take credit for it.
---
Inviato Thu 16 Aug 18 @ 6:17 am

Hm..the logo add-on easily provides both scaling and full positioning.
It's quite nice.
I still have not got a MP4 to work as a logo?
I'll have another go when I have the time.
Tayla and DJSoulman have been the most active uk video dj's on this forum yet both have gone quite with respect to video. I find that strange. I suppose I am getting some video work because I incorporate karaoke.
---
Inviato Thu 16 Aug 18 @ 2:01 pm

would have had this loaded sooner but I stopped for a snack
grabbed image, loaded in graphics editor, gave it a green background should have made transparent but I forgot, loaded image in video editor, made it loop, spin on axis and then dropped in vdj sample bank and edited sampler a few times while it was recording for location and size.



---
Inviato Thu 16 Aug 18 @ 2:33 pm